EPR has developed agreements with tourism organisations to promote urban tours to discover places linked to the figure of Paganini and his Epoch (in particular in the cities of Genoa (Italy), Nice (France) and Varna (Bulgaria).
Agreements have been developed with Tour Operators in various countries who have already created and sold tours in Paganini's footsteps or at the various festivals promoted by EPR, and who intend to continue, develop or initiate cooperation with the Route.
The City of Nice (France) produced the audio walking tour guide called 'Paganini in Nice'.
Specific contacts and agreements were established with the following tour operators: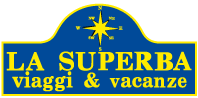 La Superba Tour Operator (Italy)

Dream Travel Lugano (Switzerland)