BiographyB
The beginnings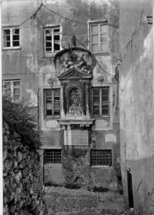 1782
27 October – Nicolò Paganini was born in Genoa to Antonio and Teresa Bocciardo, in Via Fossa del Colle (later to become Passo di Gatta Mora, 38), not far from the Teatro Sant'Agostino, the city's main stage at the time.
From the Civil Status Acts and censuses prior to 1785, it appears that Antonio was a port packer. After that date, he is mentioned as teneur d'amandolins and then jouer d'amandolins.
To supplement his income, he turned to trade, dealing in musical instruments and demonstrating good entrepreneurial skills.
In 1787 (approx.)
Niccolò began studying the mandolin and guitar. Later, with his brother Carlo, also a future musician, he switched to the violin. Antonio carefully followed his son's first musical steps, perhaps with excessive rigor, certainly with the commendable awareness of having generated an uncommon talent.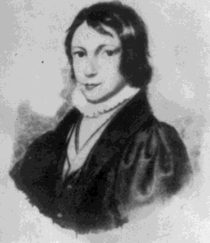 In 1793 (approx.)
Around the age of eleven or twelve, Paganini gave his first important public concerts. Performances in churches were frequent at the time: we thus find Niccolò in the Church of San Filippo or alle Vigne, arousing the general admiration of the public.
In his first performances, Paganini played music by Genoese (e.g. Giacomo Costa) and French composers. He met Rodolph Kreutzer in Genoa in the house of Marquis Di Negro. his protector and read a few pages by the famous French artist. Rode, Kreutzer, and Baillot certainly form his first repertoire. And, behind them, was Giovanni Battista Viotti.
On 31 July 1795, Paganini plays at the theatre of Sant'Agostino: the concert is organized to raise funds with which he can support the journey Niccolò intends to undertake to Parma where an important maestro of the time, Alessandro Rolla, is active. The evening is a warm success and Paganini achieves the expected sum.
November 1795
Accompanied by his father, Niccolò therefore went to Parma, to Alessandro Rolla's house.
The great artist was so impressed by the young pupil's ability that, after a few lessons, he declared that he had nothing more to teach him and directed him to study composition with Gasparo Ghiretti, the second cello of the ducal orchestra, who was trained in Naples.
In 1797
Back in Genoa, Paganini lived through the dramatic experience of the revolution that, after many ups and downs, led to the fall of the glorious Republic of Genoa and the establishment of an apparently autonomous government, in practice under French control.
Paganini alternates between stays in his city and quick trips to Tuscany.
In 1800
While passing through Livorno, he probably received a violin, perhaps the precious Guarneri del Gesù, from a merchant he met by chance, which was to become his favorite instrument.