European Paganini Route was created to promote Paganini and his time, based on the foundation of an international network. It has already been the subject of a pilot project involving six European cities during the European Year of Cultural Heritage 2018 – EYCH – of the European Union.
Recalling Paganini's tireless concert activity in numerous European countries, the pilot project included the organisation of a series of initiatives – concerts, conferences, masterclasses – in Vienna in Austria, Marseille and Nice in France, Munich in Germany, Warsaw in Poland and Prague in the Czech Republic. The Paganini Itinerary has been realised in cooperation with local institutions and the Italian Embassies and Cultural Institutes abroad, with the patronage of the European Commission Representation in Italy, the Ministry of Culture, the Emilia-Romagna and Liguria Regions, as well as the Municipalities of Carro, Genoa, La Spezia and Parma.
EPR is an opportunity to encourage young people to develop their skills and talents, taking inspiration from Paganini's creativity and innovative energy. In keeping with the European spirit, EPR promotes cooperation across national borders through an international cultural and musical initiative. Paganini was constantly in contact with other great composers and musicians of his time, both in Italy and abroad, and performed in major European theatres. He was a complete and unique European virtuoso, particularly as a violinist, whose fame is still very much alive today and a source of inspiration for young people. Numerous cultural and musical festivals are dedicated to him and he is mentioned in literary, artistic and even food and wine circles, both in Italy and elsewhere.
European Paganini Route is an initiative conceived and promoted by ARMES Progetti. This initiative stems from the collaboration between the Società dei Concerti of La Spezia, where Niccolò Paganini's family originated, the Associazione Amici Niccolò Paganini of Genoa, the city where the violinist was born, and the Società dei Concerti of Parma where the violinist is buried. Each year, the three associations organise musical events dedicated to the greatest violinist of all time: in May Niccolò Paganini Guitar Festival, in July and August the Paganini Festival in Carro, and in October Paganini Genova Festival. In 2017, these three musical organisations decided to collaborate to create the European Paganini Route, a cultural itinerary created and coordinated by ARMES Progetti.
President of the European Paganini Route is Nicola Costa.
Partners

---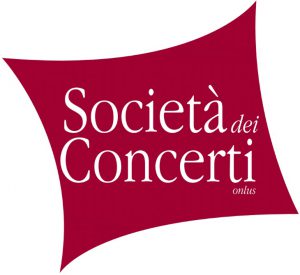 Società dei Concerti di Spezia
---

Project Design and Management